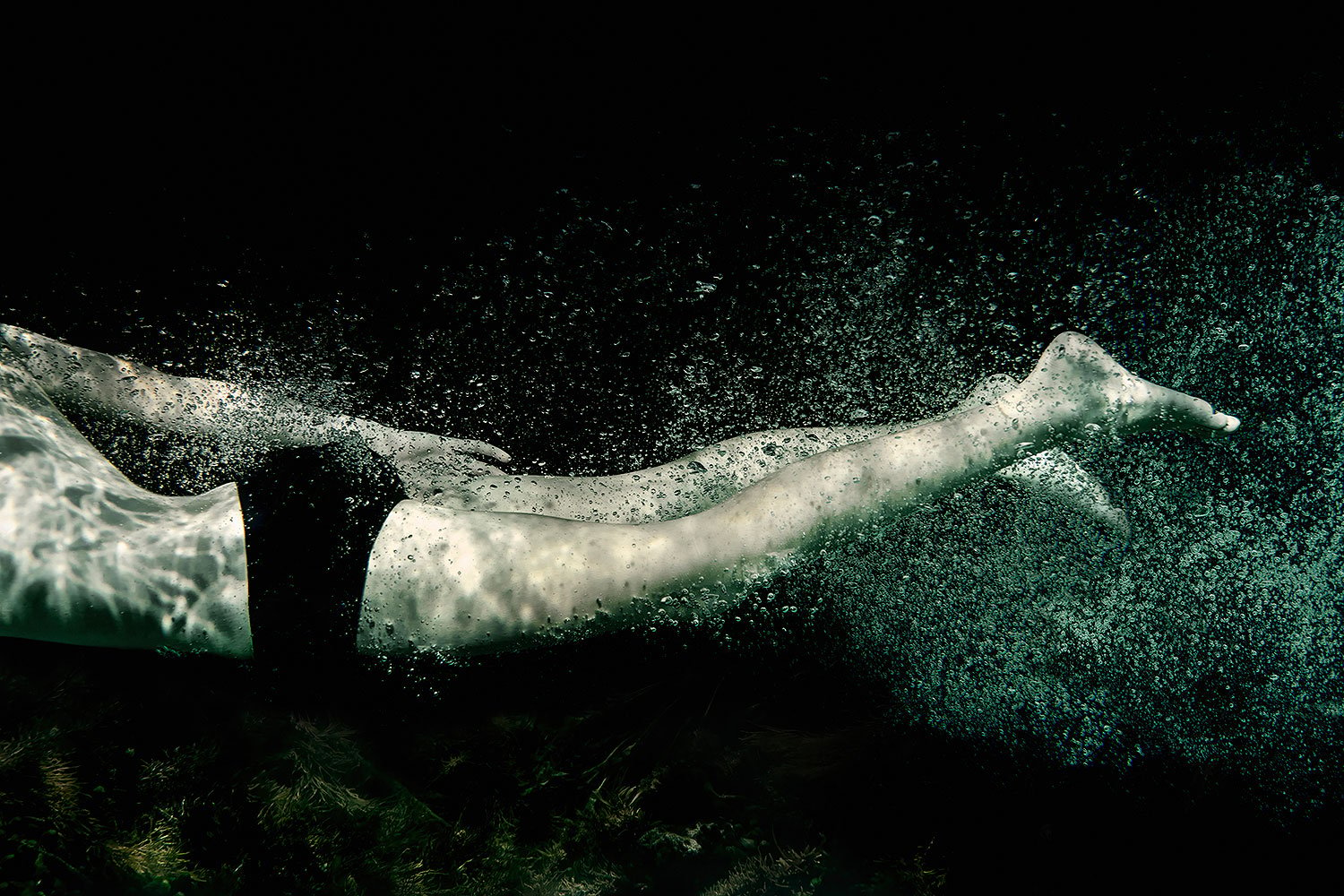 Beneath The Surface
A Photography Exhibition by Nikole Ramsay
After the success of her first exhibition, Unfold in January 2021, Nikole returns to Lon Retreat to showcase her latest photographic collection, Beneath the Surface.
The exhibition explores our deep connection to the ocean and its power to nourish and heal, while also capturing the beauty and sense of mystery experienced under the water, that is often unseen.
Inspired by her daily ritual of ocean swimming, Nikole wanted to visually translate the joy felt in the water, the power and beauty of the ocean, as well as the awe and wonder we can experience when immersed in the practice of swimming. The exhibition comprises of ocean images, underwater photographs, body-scapes and aerial photography, capturing the varied environments one can explore with different types of swimming experiences; wild solo swimming, playful dips with friends, swimming at sunrise and her favourite adventure, swimming under moonlight.
Nikole finds shooting underwater to be an experience of delightful surprises. In flow with the tides and the changing conditions of the ocean, she finds a sense of freedom while working, that brings great joy. In Beneath The Surface, many of her photographs capture swimmers underwater. Nikole reflects, "The light filtering through the surface of the water creates a myriad of unexpected distortions and patterns on the swimmers skin. As the swimmers body moves below the surface, it becomes a canvas for the dancing light, transforming the body into a landscape in itself...which I find completely beautiful and ethereal"
One of the stand out photographs, titled with the exhibitions namesake 'Beneath The Surface' captures a fresh perspective on one of Nikole's favourite swim spots, the rock-pools of Point Lonsdale. Taken from an aerial viewpoint, the image juxtaposes the rough, craggy rock formations and reef with the serene green waters. The photograph evokes a sense of peaceful solitude for the swimmer and a feeling of awe that you might experience when immersed in the natural pools.
Nikole welcomes you to Lon Retreat to view her new work that will be on display from
Thursday 4th May to Sunday 2nd July 2023
Lon Retreat
25 Gill Road
Point Lonsdale 3225