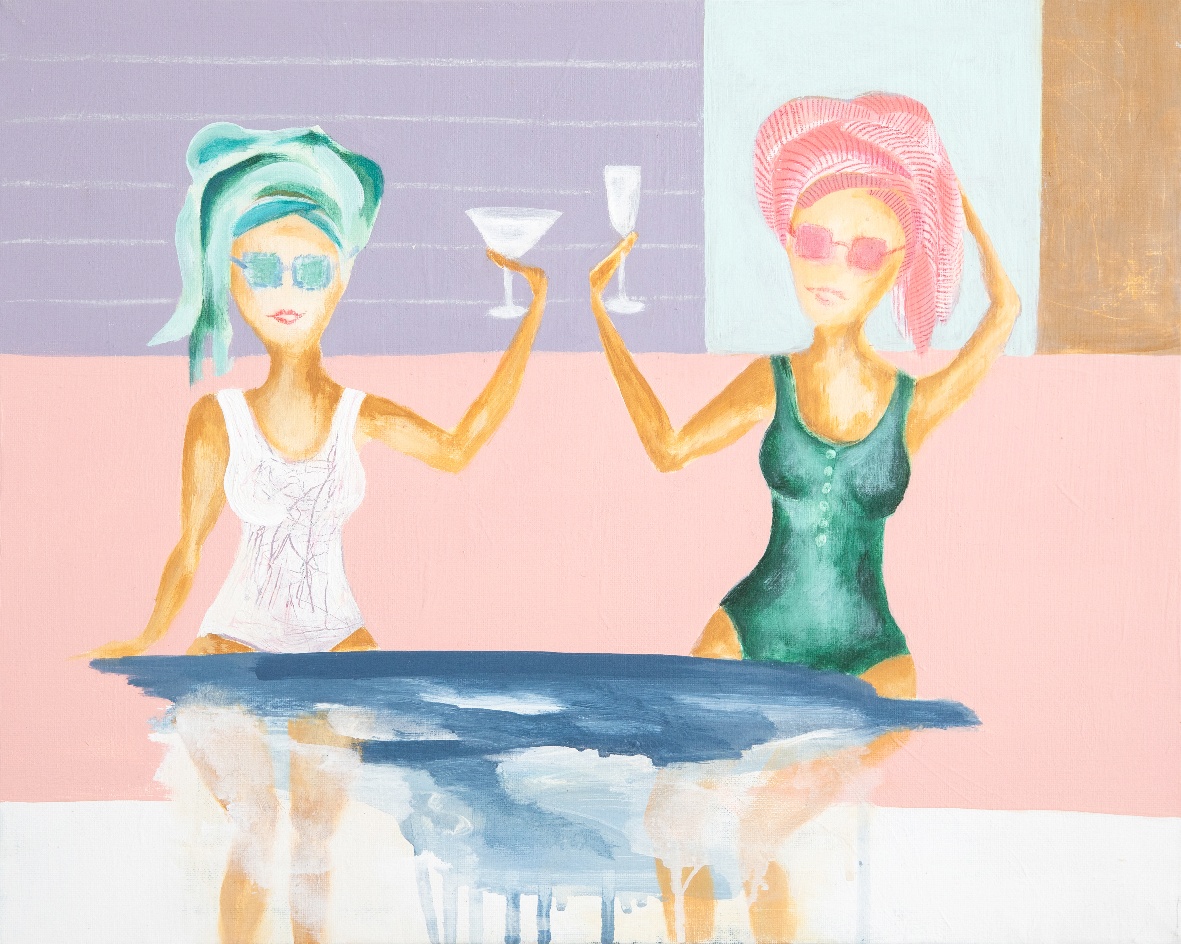 'Sea Circus'
A Collection of works by
Clare O'Donoghue
Exhibition runs from 10 March - 30 April 2023
All pieces available to view and purchase at https://clareodonoghueart.com/shop from 10 March
Clare O'Donoghue is an artist from Ocean Grove Victoria.
Working as a full time artist for over 20 years whilist being a mum.
Having been born & growing up on the coast, it is the local ocean that plays a huge part in her work for this exhibition.

Spending much of her own childhood & now raising her four children on the same coast, has been something Clare considers a gift.

A walk on the beach, toes in the sand, swimming in the water, exploring rockpools - it all has the power to change so many emotions in all of us. Mother nature is a true gift.
'After spending the majority of warm days at Queenscliff pier this summer, it has played a big part in my exhibition & holds a big place in my heart.
The colors of that turquoise water, so clear you can see your toe nails, watching those mammoth ships glide past you.
Jumping off the pier giggling with my little girls.
The wide streets without the hustle & bustle - for me it is a dream come true.

I hope you enjoy an abstract take on the beautiful parts of where we live. It is such a good place to nourish a soul.'

Clare O'Donoghue, Feb 2023
'Sea Circus' is open daily from 10am-4pm at Lon Gallery
All Clare's works are available to purchase online through her website at https://clareodonoghueart.com/...