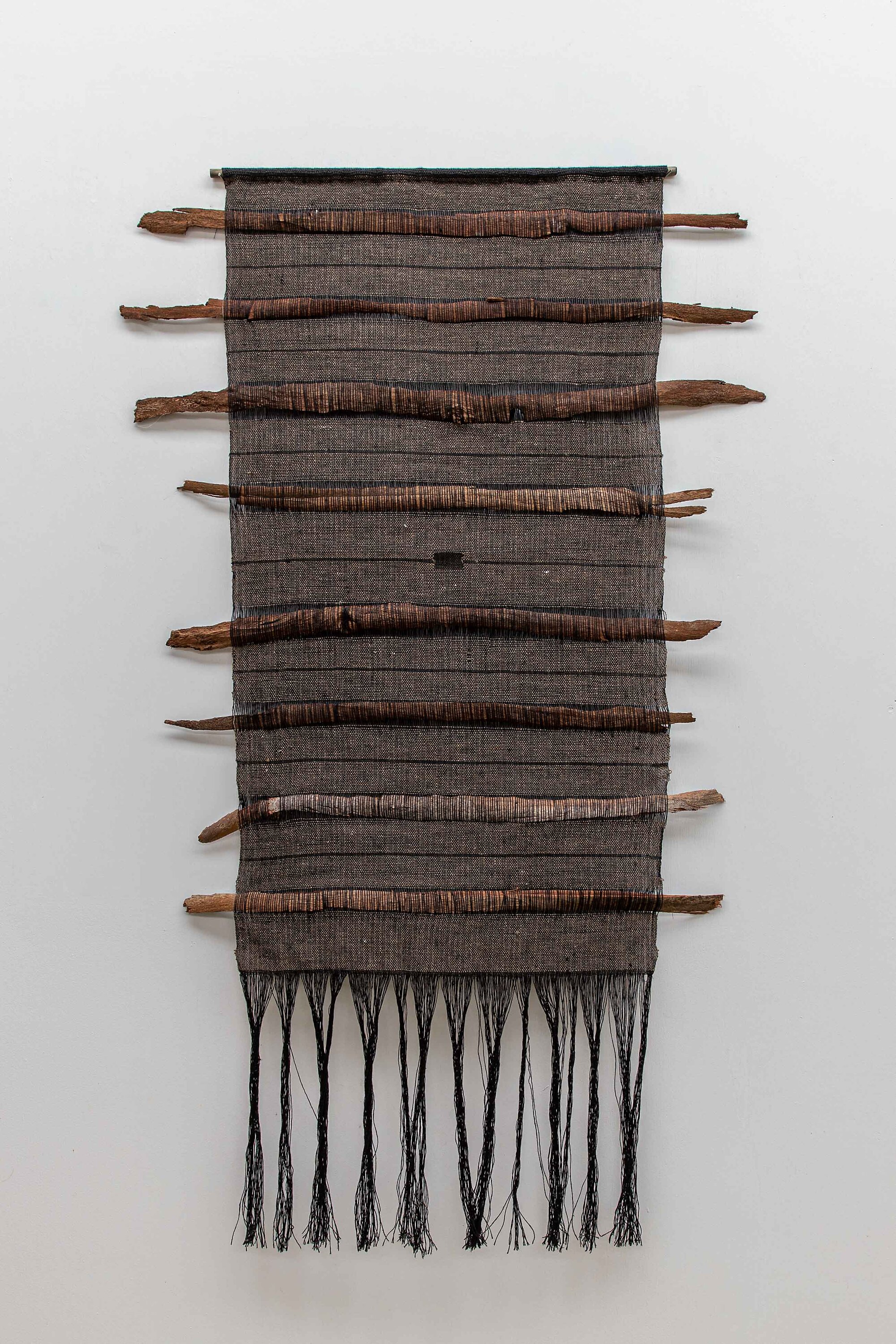 'The Wilds'
An exhibition of works by Emma Shepherd
25 August - 15 October 2023
Open daily in Lon Gallery, 10am-4pm
'The Wilds' looks at the contrast between the spontaneity of natural fibres, and the straight lines and geometric shapes created through the grid of the loom. A variety of materials have been foraged from the immediate surrounds, imbedding pieces with a strong connection to the land.
Flinders based weaver Emma Shepherd graduated with a BA in Textile Design from RMIT in 2018. The preservation and continuation of hand weaving processes are an integral part of her practise. Her work crosses the boundaries between art and craft, decorative and functional. The slowness that comes from handling each thread, winding it, threading it, knotting it, means that her pieces are imbued with connection and care.
All pieces available to purchase at Lon's Gallery or online at https://sundancestudio.shop/st...