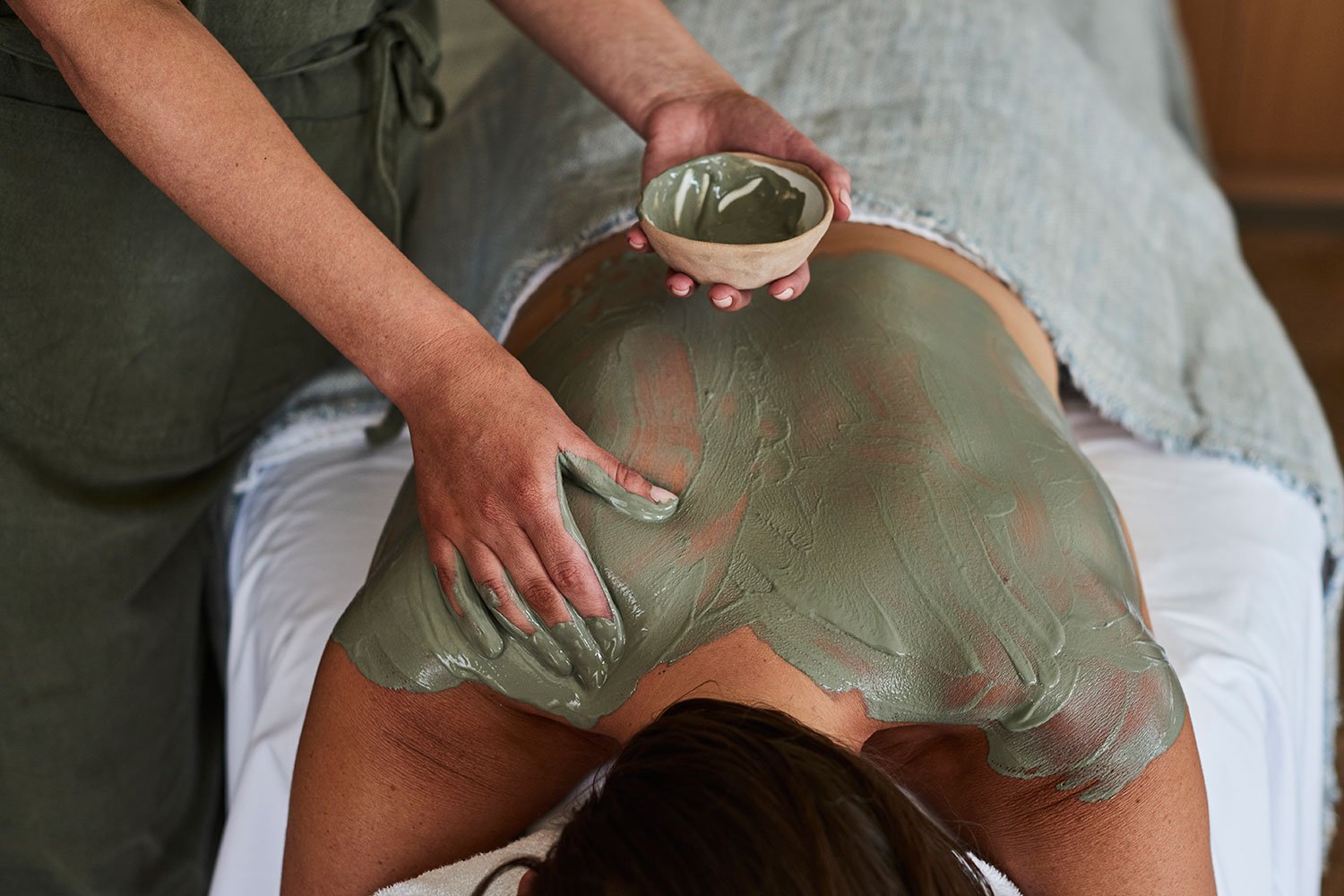 Autumn Changing of seasons.. Time to nourish, stimulate and warm the body..
by Lon Spa Manager, Jade Ogilvie
There is a fresh crisp coolness in the air. With the changing of seasons lifestyle and spa therapy can be customised to help rebalance the body from the cooler environmental elements we are faced. Eastern and Western Traditional medicine is based on balancing the body to restore or maintain health throughout the seasons.
In Ayurvedic philosophy Autumn is seen as the declining of the Pita (fire - heat- energy) Dosha and the rising of Vata (air, dry, cool, irregular). As with the qualities of the environment our bodies can succumb to the effects of excessive Vata and this internal imbalance may manifest as nervousness, irritability, poor sleep quality, chapped lips, digestive issues and a spacey scattered mind. Lifestyle, Diet and Spa Therapy can be used to balance the Vata.
Diet suggestions for balancing the body during Autumn: I recommend slow cooked meals, use of stimulating herbs such as ginger, cinnamon turmeric, use of protein and digestible grains. Think porridge with a variety of seeds and grains with seasonal fruit, cinnamon and a little maple syrup, soups, stews with loads of vegetable, and warm chai tea or Detox Tea by Love Tea
Lifestyle: Begin each day with an exercise routine that allows the body to warm up and promotes circulation. Avoid excessive noise and brain activity.. moderate your life and find the routine that promotes your own balance. Take time to sit by the fire, or lounge with your favourite rug and a herbal tea.
Spending time outside for sunset and a warm evening bath (with mineral salts and essential oils) will have a beneficial effect on the body to start producing melatonin for a calm restful sleep.
Spa Therapy: To rebalance the body during Autumn, I recommend Body therapies that are warming, that use steam and hydrotherapy and have a grounding nature. The 60 Minute Rasayana Detox Body Scrub and the 90 Minute Rasayana Detox Body Wrap are my number one picks to do this. Lon Spa Menu Here
Rasayana is the Sanskrit term for rejuvenation, promoting longevity. Using the potent actives of Tulasi, Wild Turmeric, Cinnamon Ashwagandha and Limbu, the Rasayana Detox treatments and product range offers a powerful warming effect on the body, supporting digestion, circulation, adrenal health a allowing the body to calm from excess nervousness and irritability.
Lon Spa also offers home therapy from our Rasayana Range including the Rejuvenation Body and Bath Collection that includes a Rasayana Body Wash, Rasayana Detox Bath Soaks 250 grams x 2 and Rasayana Body Lotion. The home program is $116 and can be purchased from the Lon Spa and our Little Shop of Lon
Enjoy health and balance this season...feel free to stay warm at home and nourish your soul!